Offham CC Juniors welcome all children between the schools years of 4 (U9s) and 10 (U15s). Our play in the Invicta Junior Cricket League and have hardball teams playing at under 11, under 13 and under 15, as well as entering softball tournaments those in the under 9 and under 10 age groups. We have a number of qualified coaches who are all DBS checked, ensuring that we have a professional and safe environment for everyone to develop and thrive. No previous experience is necessary to get involved. Our club policies about ensuring the safety and welfare of our players can be found in the 'Who are we' section of this website.
​​​​​​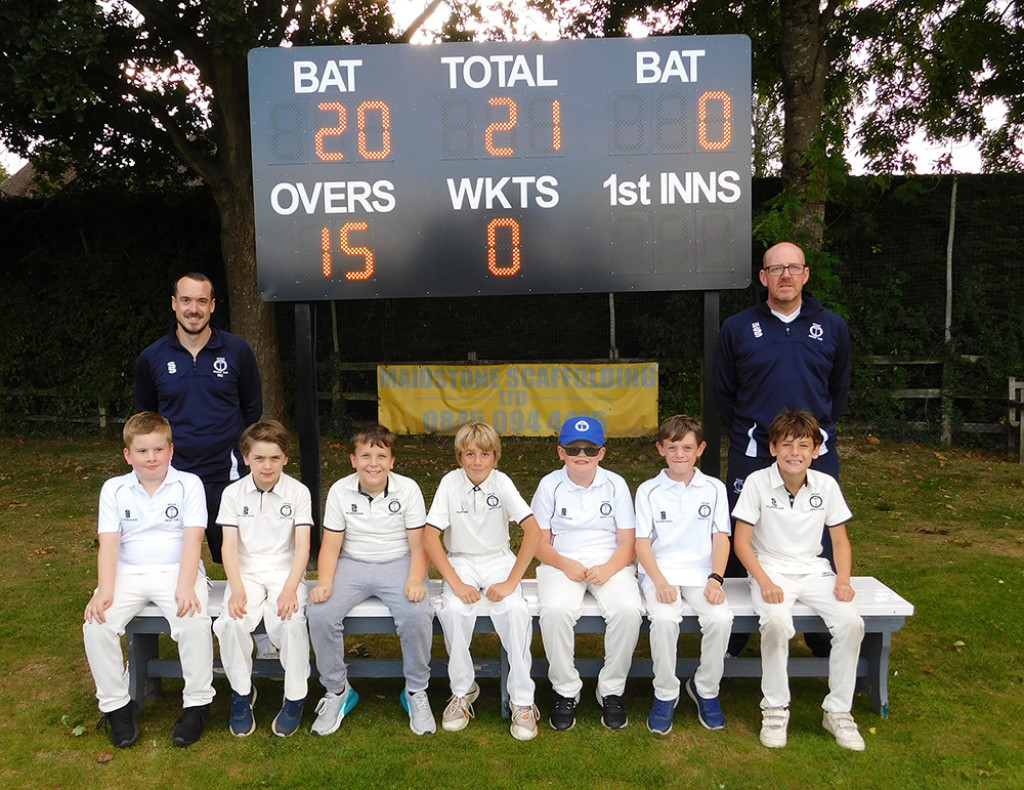 The summer season operates during terms 5 and 6, with club nights being on a Friday evening and matches either being on weekday evenings or Sunday mornings. During winter and spring the club offers indoor training and participates in the Invicta indoor leagues. We warmly welcome parents and carers to watch the junior matches and training from the designated areas around the ground.
During the 2021 season match nights are:
U11s West Malling – Mondays (6.00pm) – 8-a-side (16 overs a side – pairs)
U13s West Malling – Tuesdays (6.00pm) – 9-a-side (16 overs a side)
U13s Championship – Thursdays (6.00pm) – 9-a-side (16 overs a side)
U15s – Sundays (9.30am) – 11-a-side (25 overs a side)
When appropriate to their ability, younger players are encouraged to progress to playing senior cricket. The club runs Sunday friendly matches, against other likeminded clubs, to enable younger players to enjoy and gain confidence of playing with and against adult players, and through this develop their cricket skills. The club policies have been written and are implemented to ensure that they support this development.
If you are interested in joining Offham CC Juniors please e-mail offhamcricketclub@gmail.com or come along to a club night (Fridays 6 – 8pm) and ask for Graham Razey, Offham CC Juniors Manager
Recent honours
2020 – Invicta League u11s West Malling Division – Champions
2020 – Invicta League u13s West Malling Division – Champions
2020 – Invicta League u13s Championship – Runners-Up
2019 – Invicta League u11s West Malling Division – Runners Up